Events & Retreats 
---
Prenatal Yoga Workshops
Join Niccola Nelson for this prenatal workshop specifically and uniquely designed for mamas to be, postpartum mamas and those wanting to become mamas! This practice will help support you emotionally and physically with an emphasis on breathing techniques, stamina, pelvic floor work, restorative poses, hip openers and core strength. Perfect for those women who have had a strong yoga practice in the past and are looking to honor where their body is at today and those who would like guidance on how to safely practice yoga through pregnancy.
Niccola Nelson has been teaching yoga for 15 years and this is her first pregnancy and experience with prenatal yoga. She hopes this workshop will help you meet and bond with other pregnant women and prepare for the stress of being a new parent.
Saturday, February 24
12:30-2:30 pm
SLO Yoga Center
San Luis Obispo
Saturday March 31
2-4 pm
Yoga Village
Arroyo Grande
Sunday April 8
12-2 pm
9th Limb Yoga
Morro Bay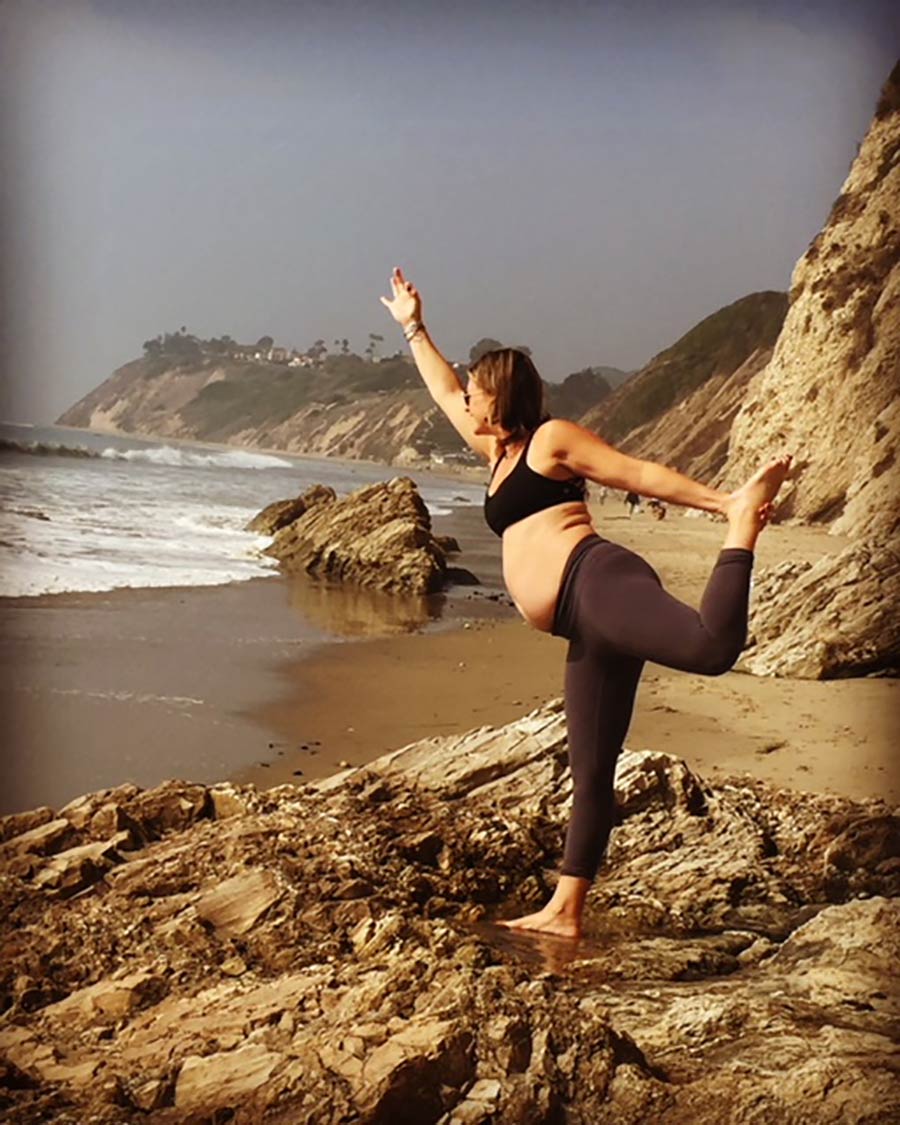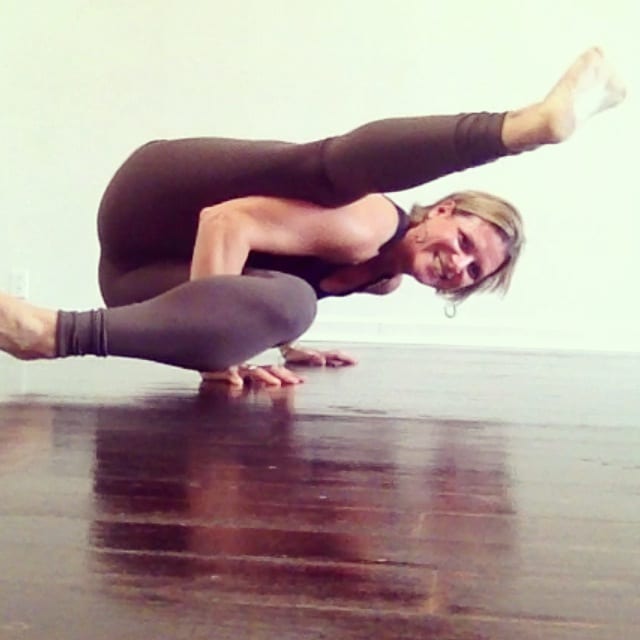 Events & Retreats 
---
THE BUSINESS OF YOGA
Sunday November 5
10:30 am
SLO Yoga Center
$15 per person
In this workshop you'll learn how to create and establish a yoga career to outlast the trends! We'll cover the ways to successfully marketing yourself through networking, social media, word of mouth and by putting yourself out there. You'll also discover how to hone your personal story and create content for a resume and website, how to get yourself on a schedule and ask for compensation, and how to move cities and reestablish yourself- all without burning yourself out!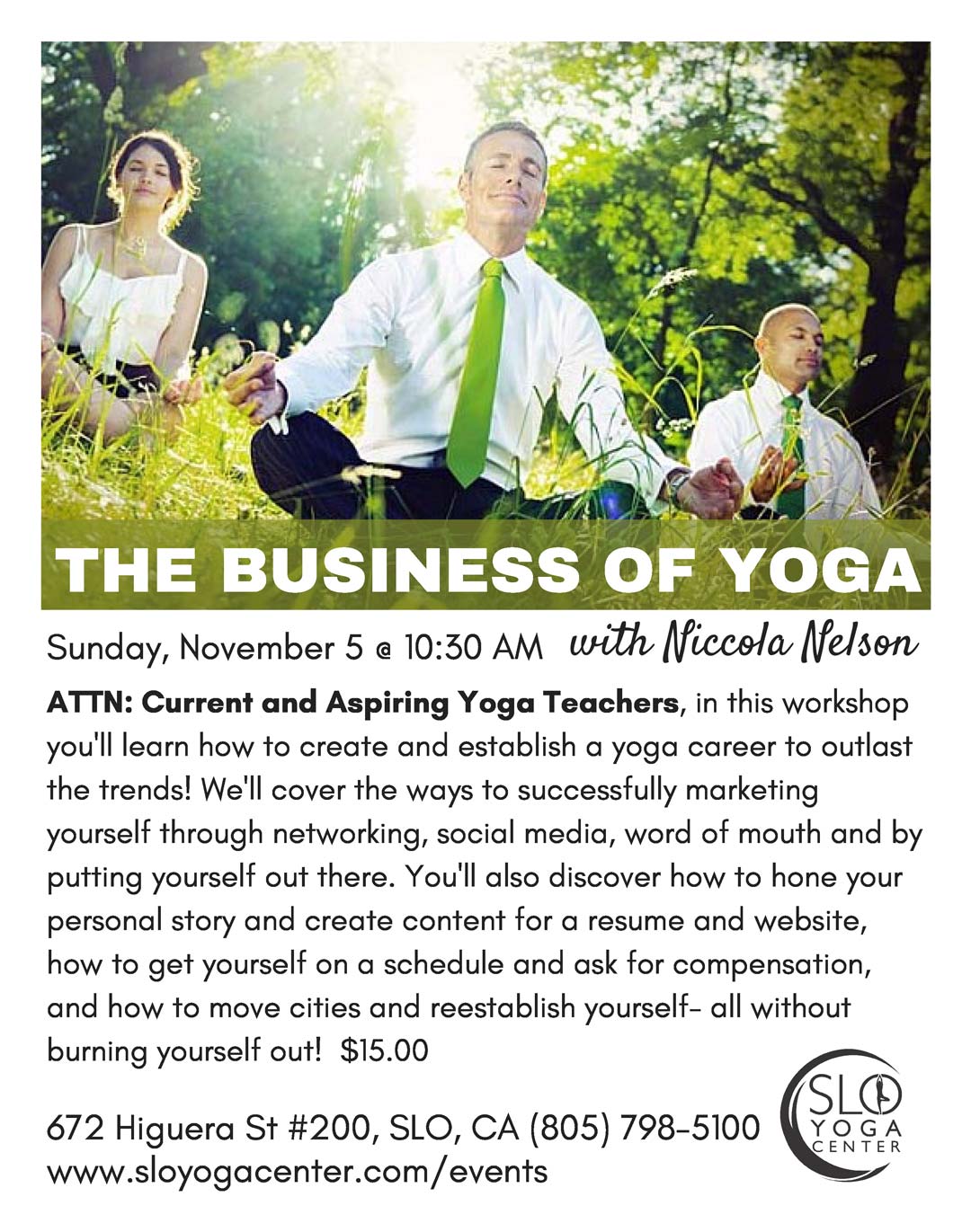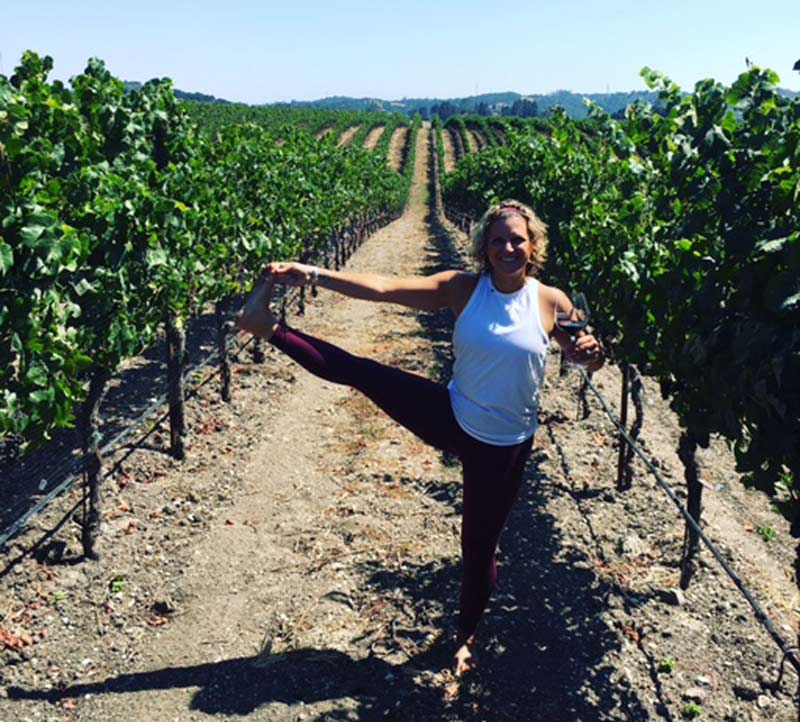 Vines at Claiborne and Churchill Winery
Thursdays, September 7,14,21
from 5:00pm – 6:00pm
Join Niccola at
Vines at Claiborne and Churchill Winery
2649 Carpenter Canyon Road,
SLO, CA
Niccola will be teaching Yoga in the Vines at Claiborne and Churchill Winery.
There will be wine tastings for $10 following class.
Got a Question? Email Niccola