Testimonials 
I was a yoga-newbie when I first started with Niccola. It's now been almost three years of attending her class one to three times a week; I'm addicted! She's wonderful at adapting class for various skill-levels and at creating a challenging yet rejuvenating practice. I've noticed immense progress in my flexibility, posture, and strength. Feel so lucky to have found her; her teaching has been life-changing for me!
Niccola is great- she's a consistent Ashtanga teacher who will push you while acting like your biggest cheerleader. She'll teach to your level, whether you're new to yoga or are an experienced practitioner looking to deepen your practice- and she will probably make you laugh along the way.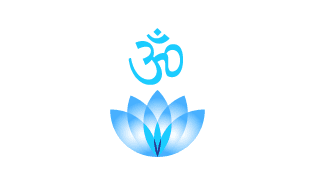 About 5 years ago a friend of mine convinced me to go to my first yoga class with him. As a runner I was use to high intensity workouts and was skeptical if yoga would do anything for me. I figured yoga would be some stretching and wouldn't count as a "real" workout. I gave it shot and am SO thankful that Niccola was my first instructor. I truly credit her for helping me to fall in love with yoga and all of the benefits it brings. Her classes are challenging and have given me new respect for both the mental and physical strength needed during yoga. She does an incredible job of helping everyone grow, no matter what their level is. Her teaching style sets her apart from other teachers; she always asks what the class wants to work on, clearly explains every pose, adjusts where needed and provides constant encouragement along the way. After 5 years of practice and trying different styles and teachers, Niccola remains #1 on my list! Her love of yoga is clear and it's honestly contagious. I caught the bug and I'm sure many future students of hers will too!
Niccola has a way of pushing me to my limits without me even realizing it at the time. I have yet to find another instructor more well suited to teaching than Niccola, she has a knack for knowing when to encourage more from me and how to help her students recognize their own personal growth. After every practice with Niccola I feel I have reached that day's potential and can't wait to see what I will do next! She's my favorite instructor-hands down.
I have been taking Niccola's vinyasa yoga class for the past 6 years. She is best yoga teacher I've ever had. No two classes are exactly alike and they are all challenging. I always walk out of her class feeling amazing – mind, body and soul. If you get the chance to practice with her, don't miss it. She's the best!
I have been a regular student of Niccola's for over 5 years and have been consistently impressed with her dedication and knowledge. She integrates a great deal of variety from class to class and guides her students in building awareness of proper form and breathing in the poses. Her classes are challenging, and yet Niccola never gives the impression that you have failed if you cannot do a pose. Her jam-packed classes speak volumes, and I cannot recommend Niccola more highly.
I was introduced to yoga and Niccola about 5 years ago and have been completely in love ever since! Initially, I wasn't sure what to expect because I wouldn't describe myself as the most coordinated person out there. But yoga has helped me tremendously in terms of balance, both mentally and physically, and has made me stronger in so many ways. Niccola's teaching style is unmatched by any other instructor that I've experienced; each class is unique and challenging, and Niccola does a tremendous job of teaching at every level during class in order for each student to benefit. I will always appreciate Niccola introducing me to yoga and allowing me to live the benefits of practice.
Whenever I was feeling down or out of sorts, Niccola had the power to lift me up with her engaging practice as well as with her warm and friendly personality. I have never felt as connected to my yoga practice as I did in Niccola's classes. I would look forward to a session with Niccola as it would have the power to change my mindset for the rest of the day. Niccola cares deeply about her students and their well-being. She makes everyone feel comfortable no matter how far along they are in their practice and brings a sense of calm and peace to each student. I feel so lucky to have learned from Niccola.
It was Niccola's voice that first drew me. I found myself asking her on the phone if she knew of a good yoga teacher. I don't know how many years I have been her student since then. Although her sessions are always challenging, I am energized by them at the same time. She works me through sports injuries, and I don't even know what problems practicing with her prevents. It is fun to watch my strength and flexibility actually improve. She is always encouraging, positive, knowledgeable, and has that healer's intuition about what is going on with my muscles and joints. What a healing spirit!
Niccola's practice is methodical. She has turned her own routine into a lifestyle and has helped many others do the same. She knows exactly what she's doing because she has explored it all on her own. She has gotten me into more arm balances and can make me sweat more than any other teacher I know. She talks the talk and walks the walk and that's why I will love her forever.
Niccola is a very gifted teacher. Her classes are amazingly balanced but never feel rushed. No matter what aches/pains/sore muscles/worries/distractions your body and mind were consumed by when you walked into class, by the time you chant the final "om" your body feels stronger but never exhausted, your mind feels clearer and uncluttered and your mind and body work harmoniously together. She's very comfortable working with different levels in her classes so that no matter where you are in your practice you feel appropriately challenged and encouraged!
If you are looking for an energetic, focused, and knowledgeable yoga mentor, you've found your girl. Niccola is a balance between yoga philosophy and western actuality in and out of the classroom. I respect her for living so genuinely. Her ability to alter classes to the skill levels of her students proves itself by the presence of both novices and devotees who have all enhanced their practices because of her.
After 6+ years since I first walked into her class, I am selfishly sad to watch Niccola leave Chicago with her yoga mat under her arm, but I look forward to all of the lucky aspiring yogis in Santa Barbara whose chaturangas will forever be stronger and whose savasanas will forever grow deeper.
Niccola's compassion and empathy as a teacher and as a human being are contagious. Her knowledge and the energy she brings are inspiring, and she enables her students to deepen their Ashtanga yoga practice in ways only a truly gifted teacher can. Those of us who have been blessed with Niccola as a teacher feel grateful for what she brings to our practice: her support and encouragement have given me the confidence to expand and grow my practice in directions I never imagined.
Diana Swartz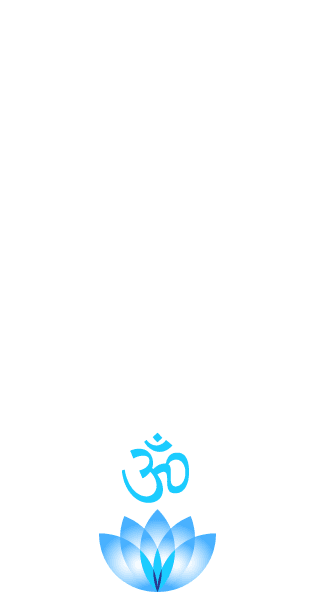 I started to work with Niccola several years ago. My first yoga experience was with Astanga which I liked because it was both orderly and challenging. Thus I was delighted to find another teacher who had studied in Mysore and really understood what it was all about. Niccola was a delight to work with and was very understanding when I needed to have a hip replaced. After I got the new hip she helped me restart my practice and suggested alternatives poses which helped strengthen me and return to the standard practice. My practice continues to progress.
I began attending Niccola's classes in 2008 having never been exposed to the ashtanga discipline in my previous years of yoga practice. The primary series can be daunting as a beginner, but her teaching style made it easier to assimilate. Niccola is able to assess each person's skill level and knows when to encourage you to push a little harder. Thanks to her thoughtful approach, my practice has deepened dramatically. I now have a much stronger foundation that I can apply to other yoga disciplines I encounter.
Got a Question? Email Niccola