Happy Summer Everyone! I have been busy as usual teaching class, creating events, traveling in Flossy the Westy, walking dogs and preparing for the first EVER Avila Beach Yoga and Art Festival happening this Sunday! There will be yoga classes offered all day for kids, adults and seniors too with a variety of styles to choose from. In addition to yoga, think food trucks, vendors, live music from FRENSHIP, ROZES and GoldBoot, art activations, beverage bars and more! Did I mention Flossy will be making her debut at the festival? Yep! She'll be parked with me while I hand out cookies, recipes, and offer ideas for staying committed to your yoga practice while on the road!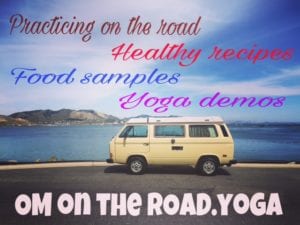 Tickets are $45 for the event and there is a lot of cool FREE stuff too in addition to everything I just mentioned. If you use promo code niccola (all lowercase) you can save $5. When I'm not selling handmade mala beads and earrings in front of Flossy, I'll be teaching Chair Yoga from 12:55-1:25 p.m. followed by a quick 10-minute breakdown of the arm balance 8-Limbed Pose from 1:35-1:45 p.m., and closing with an Intro to Ashtanga Yoga from 3-3:45 p.m. The forecast looks great and the community here is even greater so it's sure to be an epic day! You can get your tickets here!
When I'm not teaching yoga, I'm trying to plan cool and creative events that build community, promote yoga and to be honest, includes the word OM and food! My next OM party is taking place on Saturday, August 5 and fittingly enough, I'm calling it Cinco de OM! Join me for yoga, Spanish inspired cuisine from my chef hubby Andy, live music from DJ Erin Biermann, Margaritas, Modelos and Micheladas, shopping and horseshoes too! The party will once again be in my backyard and yoga begins at 4 p.m. and then we'll eat, drink and be merry! All this for just $22! Get your tickets here!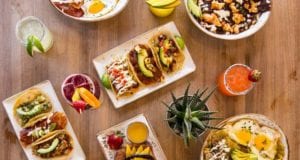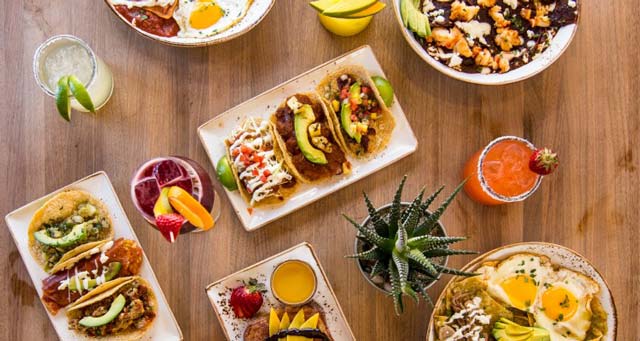 The next installment of OM on the Greens is next Friday, July 14 and instead of a chair yoga class, this time I'm leading a gentle yoga class on the mat. I will teach you how to incorporate the poses you learned on the chair, and bring them onto the yoga mat. This is an all levels class and even if you're working with injuries or disabilities, you are welcome to come. I will be offering modifications for everyBODY and as usual Andy will be serving a gourmet luncheon afterward. There is more information here if you are interested!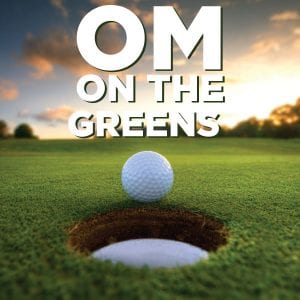 And lastly, there is still space available for my upcoming retreat in October, OM away from HOME. I have a very nice group signed up and I'd love for you to come! Join me for two yoga classes daily, scheduled wine tastings, guided hikes and chocolate tastings galore. Four days in beautiful Cambria, CA is enough time to relax and restore your well being/mental sanity/ whatever you want to call it! This "glamping" retreat will be held at the beautiful Camp Ocean Pines and you can expect breathtaking views, delicious food and a rustic atmosphere. More info here!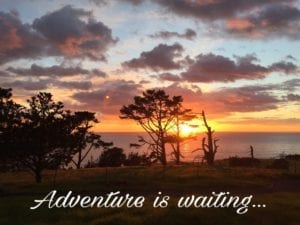 _______________________
I hope you all had a happy Fourth of July! It was a hot day here but luckily I made some Gazpacho to cool down. This is a cheap, easy peasy, clean, fresh and delicious recipe that I like to share every summer. It's perfect for entertaining guests, or as a light snack, and can be eaten at any meal. I got most of these ingredients at the Farmer's Market because I like to shop local and get the freshest veggies I can find when I make this dish. Enjoy!
Gaucho Gazpacho- serves 6 or more 
Ingredients:
-5 ripe tomatoes
-1 red pepper
-1 cucumber
-1 red onion
-2 cloves garlic
-2 celery sticks
-2 cups V8 tomato juice
-1/4 cup sherry vinegar
-1 T siracha
-cilantro
-avocado
-1/4 tsp salt
-pepper to taste
Directions:
1. Chop up all the vegetables as finely as you can. Place in a large bowl.
2. Mix all the ingredients together, except for the V8, and let marinate for one hour.
3. Mix in the V8 and stir well.
4. Garnish with fresh sprigs of cilantro and slices of avocado! Enjoy!