Hello everyone! I hope all of you here in California voted yesterday… it doesn't matter who you voted for but it is your greatest right as an American and one that I take quite seriously! I won't get political here because you came to read about yoga and food, but let's just say this race is a nail biter! I have friends who are no longer speaking because their political views clash which is why it's time for a Wine Down Wednesday… to get all of our minds off of this race for a hot minute!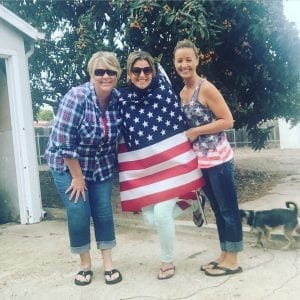 I do yoga to relieve stress…. just kidding! I drink wine in yoga pants to do that! No but seriously, I do. And you probably do too if you're my friend… and if you don't, I highly recommend it after a nice sweaty yoga practice! Lately, yoga and wine have been "all the rage" if you will, meaning that I'm seeing more workshops, retreats and evening classes offered pairing the two together, an excellent choice! In Chicago, there was always some trend whether it be cupcakes, food-trucks, or my favorite; yoga and chocolate! But here on the Central Coast people love their wine… I'm just glad yoga is included and getting the attention it deserves.
Next Wednesday, June15, I've been invited to teach a FREE yoga class at Chamisal Vineyards in Edna Valley and the theme… you guessed it… Vino and Vinyasa! And the best kind of yoga is free yoga! My class is from 5-6 p.m. and is all levels and you don't have to sign up, you just come! Not only will there be wine and yoga, but there will be shopping, eating and live music too! lululemon althetica will be having a trunk show and there will be food trucks, a local band and plenty of different wines from the vineyard. You should come to the event too and bring your mat and some sunscreen. After class, you can buy me a glass of wine! I'm kidding of course, because I'm a wine club member and I taste for free!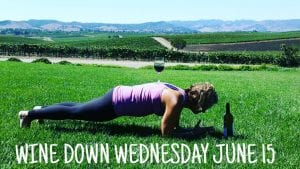 Balancing with wine was SO hard because I didn't want it to spill on me! Good times.
__________________
So Andy and I had the most amazing meal the other night and it's my new "go to" when I get home late from work or I'm too tired to create anything on the spot. You'll have to forgive me as I was SO tired the other night I forgot to take pictures of the dish as I was cooking it. I did however take a pic of the final product which as you can see, looks as amazing as it tasted. And it's an easy peasy recipe. I'm calling it Veggie Egg Stir-Fry and the ingredients are simple; lots of veggies and an egg! I sautéed a bunch spinach, onion, zucchini, yellow squash, carrots and celery in a tiny bit of oil olive with salt and pepper. I also added some fresh herbs from my garden; basil, thyme and cilantro and soy sauce too. When the veggies were entirely cooked and brown, I cracked a local and fresh egg on top and Wallah! We had some extra brown rice left over from the previous night so I placed the hot veggies over the rice and the meal was delicious, filling, and best of all, clean!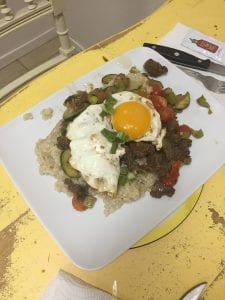 ____________________
Since we're headed into summer, I want to share three reads with you that you can take to the beach, or on vacation or if your like me, can read in the backyard! The first is the sequel to Me Before You called After You by JoJo Moyes who I adore. I have read absolutely everything she has written and I have yet to be disappointed. The first book introduced us to Will, a quadriplegic who is set on assisted suicide and Louisa, a woman hired to keep him company and to help to talk him out of his decision. I won't go on because I'd ruin it for you (and it just became a movie!) but After You picks up where we left off in the first book. Grab some tissue, you'll need it!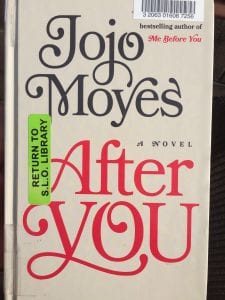 The second book is another from one of my favorite authors, Mitch Albom. If you've never read Tuesdays With Morrie, do it! I was introduced to Albom in college and like Moyes, everything he writes is gold! This novel follows the story and life of a young musician named Frankie and is narrated by music, yes, you read right, music! It was a very interesting read and Albom is just a great storyteller overall!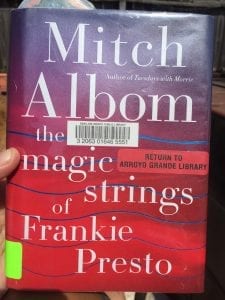 The last book by Viv Albertine, Clothes Clothes Clothes Music Music Music Boys Boys Boys, is a fascinating memoir and an inside look at punk in its earliest days. Albertine knew everyone from Johnny Rotten to Sid Vicious and this is an amazing account of her relationships with them, her family, men in general and herself… and her obsession with clothes! The pictures are so great! Those of you who like rock biographies will love this one!